Last week the Brown Arts Institute and the Pandemic Center launched the Our Storied Health film and media series with a pre-release screening of "Shot in the Arm," a documentary directed by Scott Hamilton Kennedy and produced by Neil deGrasse Tyson. The screening event was preceded by a panel discussion featuring experts in epidemiology, filmmaking and journalism.
Our Storied Health is a film, media and workshop series that explores the uses of storytelling and narrative to improve public health. It is one of the opening events of Brown Arts' IGNITE, a multi-year program of creative actions led by Avery Willis Hoffman, inaugural artistic director of the Brown Arts Institute and professor of the practice of arts and classics at Brown.
"Shot in the Arm," takes a look at the anti-vax movement, tracing its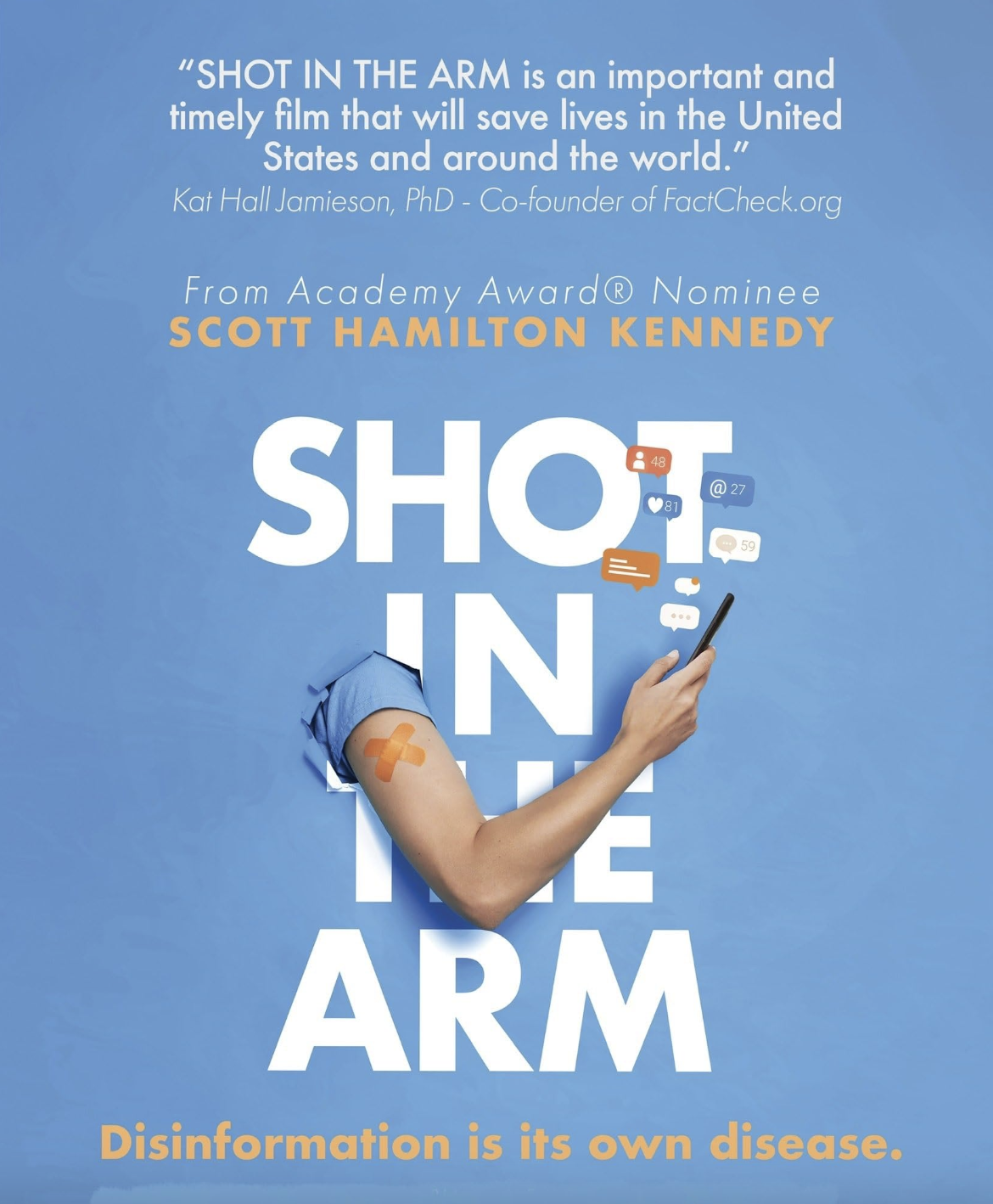 origins from Andrew Wakefield's discredited study that falsely linked the MMR vaccine to autism. It explores the resurgence of measles, particularly in Samoa and the Hasidic community in New York, before focusing on the anti-vax ferment of the COVID-19 years.
Jennifer Nuzzo, director of Brown's Pandemic Center, opened the October 30 event by remarking upon a trend she witnessed during COVID: health care workers refusing to get vaccinated. "These were people who had seen firsthand the effects of COVID, had been educated about the impact of the disease, as well as the benefits and protective nature of the vaccines," she said. "Nonetheless, those facts were not enough to convince them. That became a moment of clarity for me that we need to rethink how we approach communication. Simply repackaging facts is not enough to reach people."
Following Nuzzo's opening remarks, the panel discussed the problem of the "sea of mis- and disinformation" surrounding vaccines. They acknowledged the challenges of being heard in a fragmented media landscape, bristling with mistrust of institutions, and complicated by political pressures. "Public health became entangled in politics during the pandemic," said war correspondent turned health and science journalist, Maggie Fox. "The public struggled to differentiate between politicians and public health officials and doctors who had their best interests in mind."
As part of her work, Fox translates peer-reviewed articles into everyday terms. "It can be a struggle to take a dead scientific paper and tell people why it matters," she said. "Health reporters have to be translators and we have to talk directly to people. What helps and what can make it appealing is to relate it to someone's personal story, their personal journey."